Get inspired. Get discovered.
UIBundle gives you everything you need to promote your work,
get more exposure on social media and find potential clients.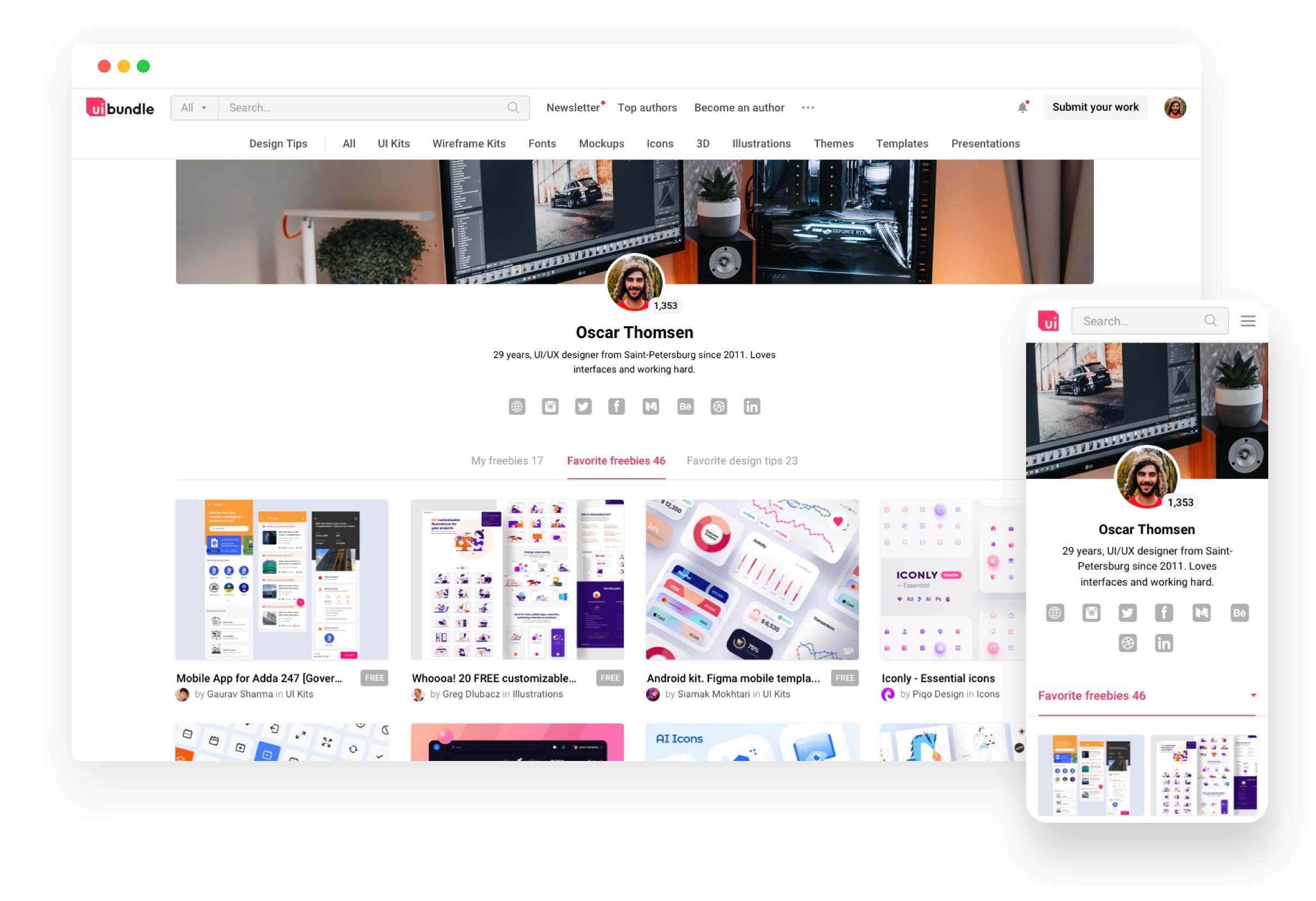 Features for you
Check out the amazing tools and features we are providing
Exposure on Social Media
We will promote your works and you as an author on our Social Media channels, that way you will get more followers.
UIBundle Newsletter
We have thousands of subscribers in our newsletter, we will promote you and your works via our emails.
Potential Clients
As a results of promoting works of UIBundle authors we noticed that many of them started getting more clients.
Access to Community
We are buidling huge design communty around IT, design and designers. We can help you connect together.
Design Inspirations
You can get inspired everyday by following latest works from other authors and by following latest trends.
Resources & Deals
You will have access to all free resources on UIBundle, but also to some nice deals and discounts.
Join our Growing
Design Community