UIBundle provides high-quality web and mobile resources for free to designers, agencies and companies around the globe.
We want to help authors to boost their traffic and global exposure and at the same time build useful platform to help people find awesome digital resources.
Hi there. My name is Robert Licau, I'm UI/UX Designer and Enterpreneur from Poland. I'm passionate about designing and creating digital products. Currently I'm working as a Freelancer Designer and helping other companies grow their businesses.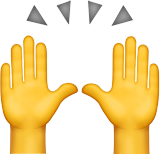 Your download should start automatically.
Show us some love and follow us on